Weihai Sunfull Hanbecthistem Company was established in May 2003, which is a joint company of Sunfull Group and Korea Hanbecthistem Company, the product has passed the CQC, UL, TUV certification and so on, has applied for patents accumulatively more than 32 projects and has obtained scientific research departments above the provincial and ministerial level more than 10 projects, also have passed the recognition of science and technology small and medium-sized enterprises and national high-tech enterprises. The company has also passed the ISO9001 and ISO14001 system certificated, and national intellectual property system certificated, laying  a solid foundation for the long-term development of the company. At present, the research and development and production capacity of the company's mechanical and electronic temperature controllers have ranked in the forefront of the same industry in the country.
Weihai Sunfull Hanbecthistem Intelligent Thermo Control Co., Ltd. is a national high-tech enterprise which specialize in the development, production and sales of Bimetal Thermostat, Thermal Protector, NTC Sensor, Defrost Heater and Wiring Harness. At present, our company's products have covered six series with more than 30 varieties, and widely used in automobiles, refrigerators, air conditioners, motors and other accurate temperature control electrical equipment, the annual production capacity exceeds 30 million pcs.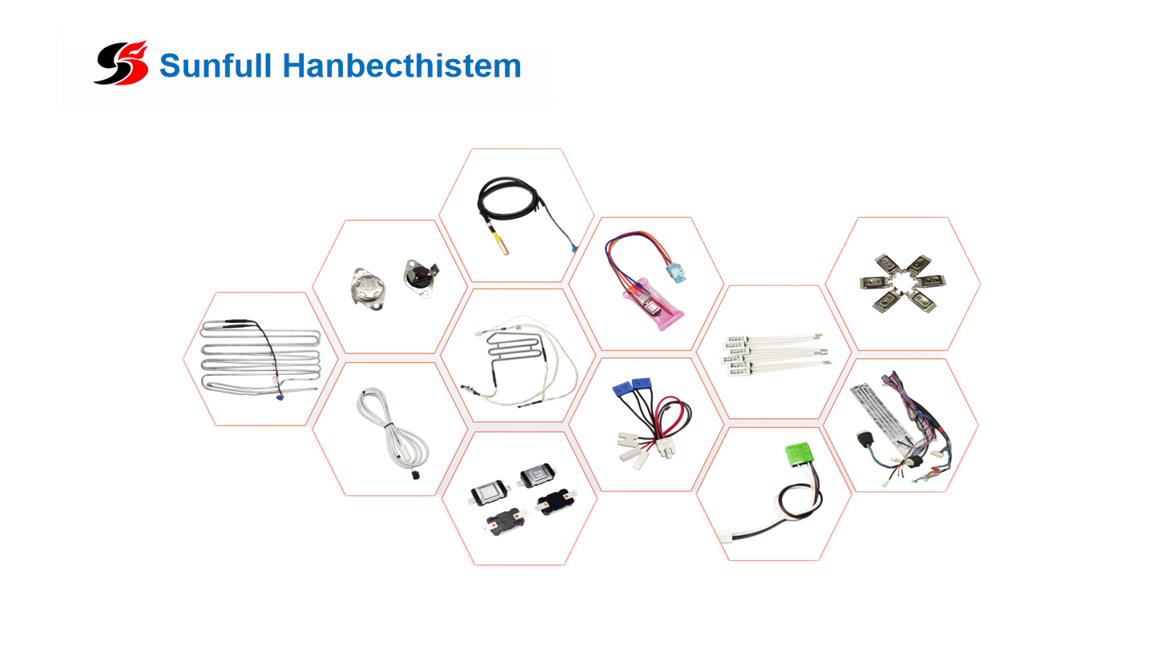 Our company continues to enhance innovation ability, combined with the market and customer demand, accelerate the development of new products, broaden the industrial chain, further develop defrost heater, humidity sensor and high-precision small sensor, to ensure that we can obtain an advantageous position in the current fierce market competition. We have built long-term and stable cooperation with LG, Electrolux, Haier, Hisense, Meiling, etc and our products are being exported to Europe, United States, Latin America, Australia, South Asia and other countries and regions.